President's Message
EPMC Side Letter
Dear Brothers and Sisters, Please see attached EPMC Side Letter. The EPMC Side letter will be open for voting next week on Friday, June the 21st and terminate on June the 28th. Please contact any Negotiator or EBoard Member with questions.
Download:


IAFF-City EMPC Amendment 6-17-19.pdf
IAFF Centennial Convention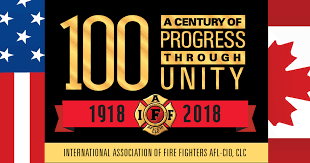 This up coming week President Roberts and Vice President McDonald will attend the IAFF Centennial Convention. They will be representing Chula Vista Firefighters IAFF Local 2180 as Delegates on the Convention floor. The Convention will focus on the challenges of keeping our communities safe in these troubling times.
Download:


IAFF Centennial .pdf
Paycheck Issue
Dear Brothers and Sisters, Today our paychecks were not processed and deposited into our personal banks. This mistake was unprecedented and totally unacceptable. I have been in communication with the Finance Director David Bilby to see what could be done to fix the issue. We also have made contact with our legal team. Mr. Bilby advised that the entire City was in the same situation.

New Fire Apparatus Purchase
Dear Local 2180, This evening Council Members unanimously approved the purchase of (3) three new fire apparatus. We will be adding a Brush Rig and two Type 1 Engines to the fleet in 2016. These purchases would have never come to fruition without the help of many.

Local 2180 Update
Dear Local 2180, We have had several obstacles and challenges placed before us in the last few months. We also have gained ground on certain issues and we will continue to strive to make more positive impacts for our Local. The Executive Board has been hard at work meeting and working behind the scenes to ensure Local 2180 continues to push ahead.

Page Last Updated: Apr 02, 2023 (11:59:00)